A teenager interviewing for an entry level job at McDonald's on City Line Avenue in Philadelphia was stunned when the hiring manager whipped out his phone during her interview and began showing her sexually graphic photos, and asking about her personal life, relationship status and sexuality.
She was offered the job, but declined it after telling her mother about the unappetizing "side orders" that came with the interview. They filed a police report (the manager later pled guilty and is now in prison) and then proceeded to file a civil lawsuit in federal court in Philadelphia against McDonald's USA and Tanway Enterprises LP, which ran the local restaurant.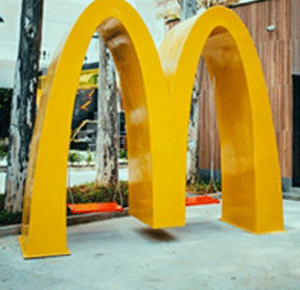 McDonald's and Tanway challenged whether the teen had a right to sue under federal, state and local employment laws since she never became an employee of the company. Judge Eduardo Robreno rejected that defense and allowed the case to proceed against Tanway.
On April 28, after a five-day trial, the jury found in favor of the plaintiff and awarded what might be referred to as a nothing burger to McDonald's - $18,060 in damages. Two plaintiffs' lawyers and four defense lawyers handled the case and will surely collect lots of cabbage for their efforts. They might be the only ones who are "lovin it."
Michael Homans is an employment lawyer and litigator based in Philadelphia and Wayne, Pennsylvania. He can be reached at mhomans@homanspeck.com or (215) 419-7477.